I'm back! Wedding photos are submitted, wohoo! Hopefully, that means that there will be a little more time for blog posting.
Now on to Brian and Chloe. I had the pleasure of photographing this beautiful couple in Mid-October. Brian and Chloe are the kind of couple you hope you get for every photo shoot. They're an attractive couple, but more than that, they're super nice, and really REALLY in love with one another.
We started out our session in an urban setting. We wanted something a little edgy for the first half.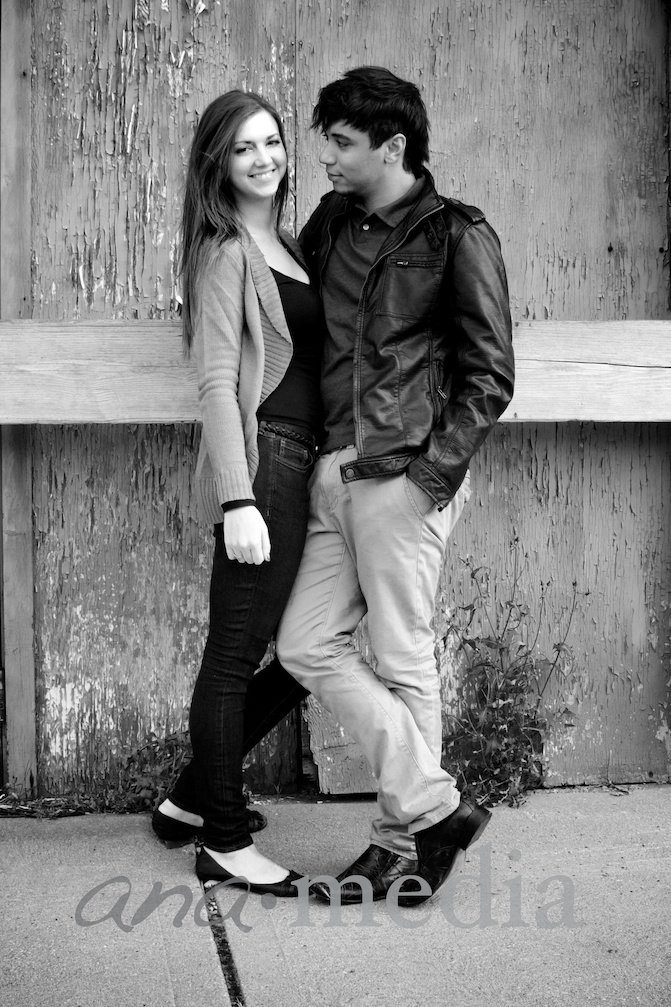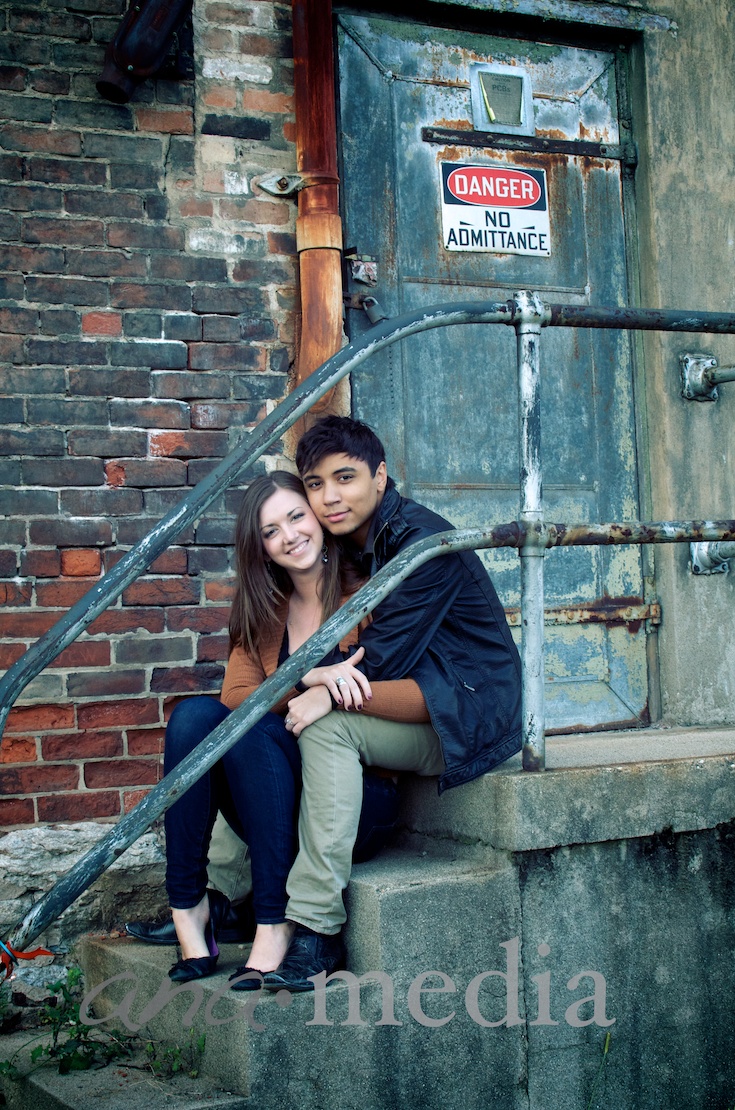 Next we went to Glenwood Gardens, for a natural setting.